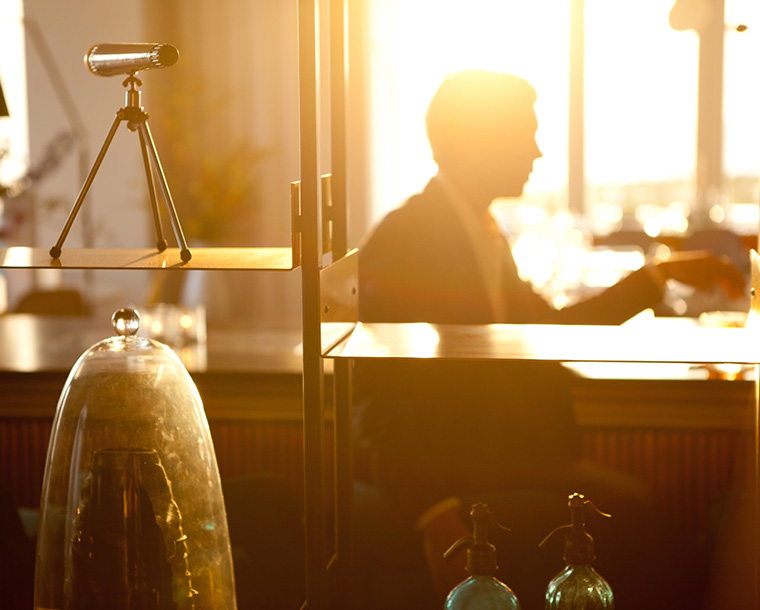 In November we offer you an unique 2 for 1 dining experience.
Treat yourself and a loved one to a culinary experience that will be hard to forget.
2FOR1 Menu
Tataki of Ostrich
Tataki of ostrich with wakame, thinly sliced cabbage salad of carrot, leek, rettich, asparagus sprouts and radish with an oriental vinaigrette
Tataki van struisvogel met wakame, flinterdunne rauwkost van wortel, prei, rettich, asperge kiemen en radijs met een Oosterse vinaigrette
or
Sockeye Salmon
Slow-cooked sockeye salmon with preparations of beetroot, crispy potato and tips of green asparagus
Zachtgegaarde sockeye zalm met bereidingen van rode biet, krokante aardappel en groene aspergetips
—
Pick Your Room Lottery
Sign up & WIN a complimentary one night stay in one of our variety of rooms!
Noteer uw gegevens en maak kans op een overnachting in één van onze 6 kamertypes.
—
Vesper's Garden
Surprising preparations of autumn vegetables
Verrassende bereidingen van najaarsgroenten
—
Henk's Halibut
Pan fried halibut with a lemon & thyme risotto, green asparagus, baby carrots, zucchini, yellow carrots and a smoked beurre blanc
Gebakken heilbot met een risotto van citroen & tijm, groene asperge, bospeen, courgette, gele wortel en gerookte beurre blanc
or
Black Angus
Grilled Black Angus entrecote with candied potato, eggplant tartare, grilled spring onions, "vitelotte noir paper" and a sauce of Beurre Café de Paris
Gegrilde Black Angus entrecote met gekonfijte aardappel, tartaar van aubergine, gegrilde bosui, vitelotte noir en jus van beurre Café de Paris
—
Blood Orange Parfait
Parfait of blood orange with in ginger and red pepper marinated blood orange, cream of mascarpone and a passion fruit meringue
Parfait van bloedsinaasappel met in gember en rode peper gemarineerde bloedsinaasappel, crème van mascarpone en passievruchten meringue
€55,00 for two people
Enjoy our 2 FOR 1 MENU together and pay just for one.
* Normal € 55,00 per person, during the November 2for1 event € 55,00 for two people.
* This offer is valid 7 days a week from November 1st till the November 30th, 2017.
* Up till 8 people.
* Reservations are required quoting 2FOR1
* Please call +31 71 800 99 88
* Normaal € 55,00 per persoon, tijdens de speciale november 2FOR1 maand € 55,00 voor 2 personen.
* Aanbieding geldig vanaf 1 november tot en met 30 november 2017.
* 7 dagen per week vanaf 17.30 uur.
* Gezelschappen tot 8 personen.
* Alleen na reservering onder vermelding van 2FOR1.
* Voor reserveringen bel +31 71 800 99 88